Systems Solutions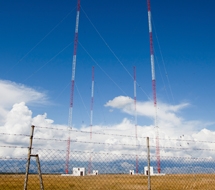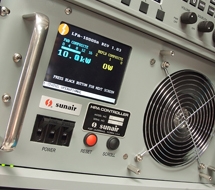 Sunair selectively commits its resources to providing complete turnkey solutions that require the breadth of its systems engineering and integrations services, as well as integrated logistics, support, in one comprehensive package. As it does for individual services, Sunair utilizes the expertise of its engineers and technicians and merges it with a thorough project management program to ensure that all details of a turnkey systems solution are addressed, beginning at the proposal stage, continuing with a successful installation, and ending with the expected after-sales support.
Most notably in this category, Sunair has supplied equipment for and implemented a multi-location TADIL-A/Link 11 Air Surveillance System with the Northrop Grumman Corporation in North Africa, a strategic communications system with the International Civil Aviation Authority (ICAO) in Argentina, a multi-location High Power Link 11 System for NATO/Spanish Air Force in Spain, as well as the Amazon Surveillance System SIVAM (Sistema de Vigilância da Amazônia) in Brazil. As a follow-on to SIVAM, Sunair has received the award for and is in the process of upgrading the communications network for the Brazilian Commission for Aerospace Control (CISCEA). Central to the success of each of these implementations has been the selection of technically astute in-country partners that share our commitment to a job well done and Total Customer Satisfaction.
From time to time, we also selectively provide turnkey solutions outside of the strategic sphere, utilizing the relationships we have built over five decades to offer solutions for tactical HF, VHF, UHF, SATCOM, Microwave, and Radar requirements.